Pre-Rolled Hemp Blunt Cones
Posted by Custom Cones USA on Aug 5th 2019
Hemp blunt pre-rolled cones continue to gain popularity as many cannabis enthusiasts are partaking in the quality, flavorful, clean smoking experience of hemp wraps. The long awaited restock of hemp blunt pre-rolled cones is finally over, as we at Custom Cones USA have brought back a large inventory of 109mm and 84mm blunt cones. We also just introduced a brand new size of the pre-rolled hemp blunt wrap cones, 98mm - which is perfect for ¾ gram blunts (if you are looking for a different or custom size, just contact us). All of these sizes are knockbox compatible and fully customizable with custom branding on an external wrap or a cigar style branding.
What exactly is a hemp wrap blunt cone? It smells like a natural blunt, smokes like a blunt, tastes like a blunt, but it's a hemp wrap! Our hemp blunt cones do not contain nicotine or tobacco and unlike other blunt cones made from tea leaves, ours are made from natural hemp. Although traditional pre-rolls are made of various paper types, these are a thicker hemp wrap material. This concept brings a uniqueness to the pre-roll industry and brings a very unique smoking experience. Instantly add a new pre-roll SKU to your product line with our hemp blunt cones.
These pre-rolled hemp wrap blunt cones come in standard sizes, 84mm (half gram), 98mm (three-quarter gram) and 109mm (one gram), although they can be made to any custom size upon request. The 84mm is ideal for an individual mini blunt or quicker smoke session. The 98mm and 109mm pre-rolled cones are better suited for a group session due to the longevity of the burn and the capacity of the hemp blunt wrap cone.
Artistan style hemp wrap blunt pre-rolled tubes are also a brand new option, which are the same hemp source as the cones but rolled into a tube shape with a spiral tip. The tube gives more of a standard blunt appearance and also comes in various sizes, and can also be made to a custom size. The spiral tip allows better airflow than the standard "w" tip and gives it a unique look. If paper tips aren't your thing, you can also customize the hemp wrap blunt pre-rolled cones and tubes to have premium filters including wood and glass tips, as well as corn husk filters and biodegradable hemp filters.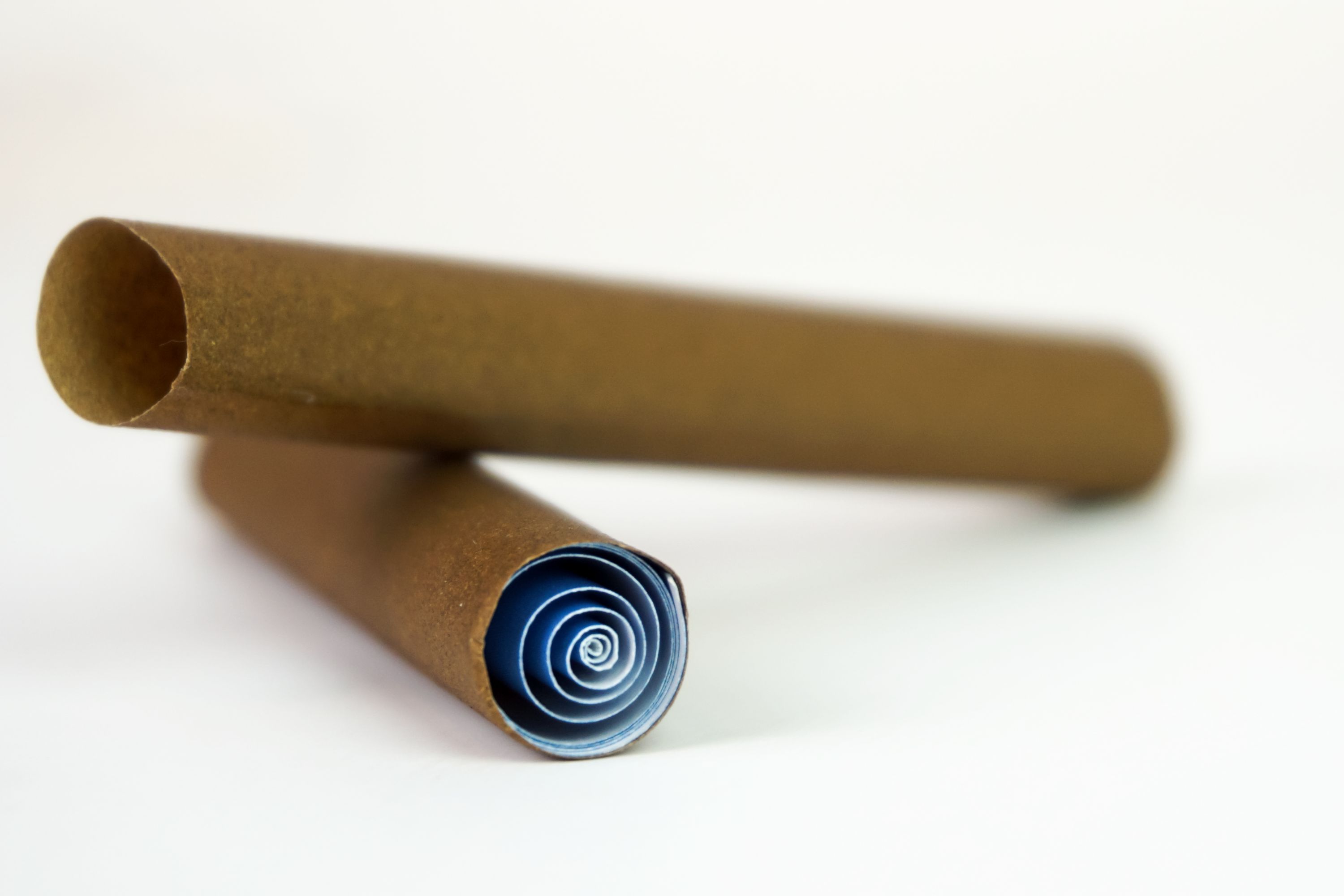 These hemp wrap blunt pre-rolled cones can be sealed at the ends by folding down the opening and pressing down. Whether you walk into a convenience store and buy a pack of tobacco blunts/wraps or you go on the hemp wrap route, there is a very good chance that they will be not be extremely soft and flexible. This is typical due to the sensitivity of the materials used to make various blunts, including hemp wraps. Because hemp is moisture sensitive, it's common for any type of hemp wrap to dry out slightly over time. This small issue can be fixed instantly with a gentle mist from a handheld steamer. The steam will bring moisture back into the hemp wrap blunt cone and allow flexibility so that it is easier to seal the ends. You can watch this video for a visual walkthrough on the steam and seal process.
Having a hemp blunt wrap pre-roll on your product line is different and unique. Most customers walk into a dispensary looking for pre-rolled blunts, but it is a rare find due to most blunts being sourced from tobacco, and dispensaries cannot sell tobacco products. Hemp blunt wrap cones allow farms and shops to add a blunt to their SKU's of products available in dispensaries, which gives their customers a special smoking experience. Unbranded hemp wrap blunt cones may create a buzz for your business, but nothing draws attention more than a custom branded blunt. With premium external wrap and cigar band style branding options, you can fully customize your hemp blunt wrap cones with your logo or design. With custom branding, this ensures that when your pre-rolled cone is taken out of the packaging it still represents your brand through the product itself. A plain blunt can be misconstrued as "anyone's" product but stamping your logo on the crutch sets you apart from the competition.
In summary, hemp wrap blunt pre-rolled cones are a distinctive way of expanding your brand with eccentric products that your customers will love. Custom branded blunt cones will bring even more attention to your brand and elevate your business. Contact us today to collaborate on some quality custom branding ideas that will give a huge boost to your pre-roll line and overall business.