Top 5 Nevada Pre-Rolls of 2019
Posted by Custom Cones USA on Oct 9th 2019
Since legalization, Nevada has been growing tremendously and expanding with a multitude of farms and dispensaries state-wide. The expansion and popularity of cannabis consumption in Nevada has allowed many brands to shine with their top quality flower products. Pre-rolls are one of the top selling products in the state, with many options and quality tiers to meet the standards of all medical and recreational users across Nevada.
Overall, pre-rolls allow consumers to enjoy their cannabis products without having to invest time and effort into preparing joints or blunts. These expertly rolled joints are quick, easy, disposable, cheap, and easily shareable. With many options to choose from, it may be a little difficult to find the right pre-roll for your desired smoking experience.
Here's a list of the top Nevada pre-rolls that are suitable for all connoisseurs looking for a clean, relaxing, stimulating pre-roll sesh.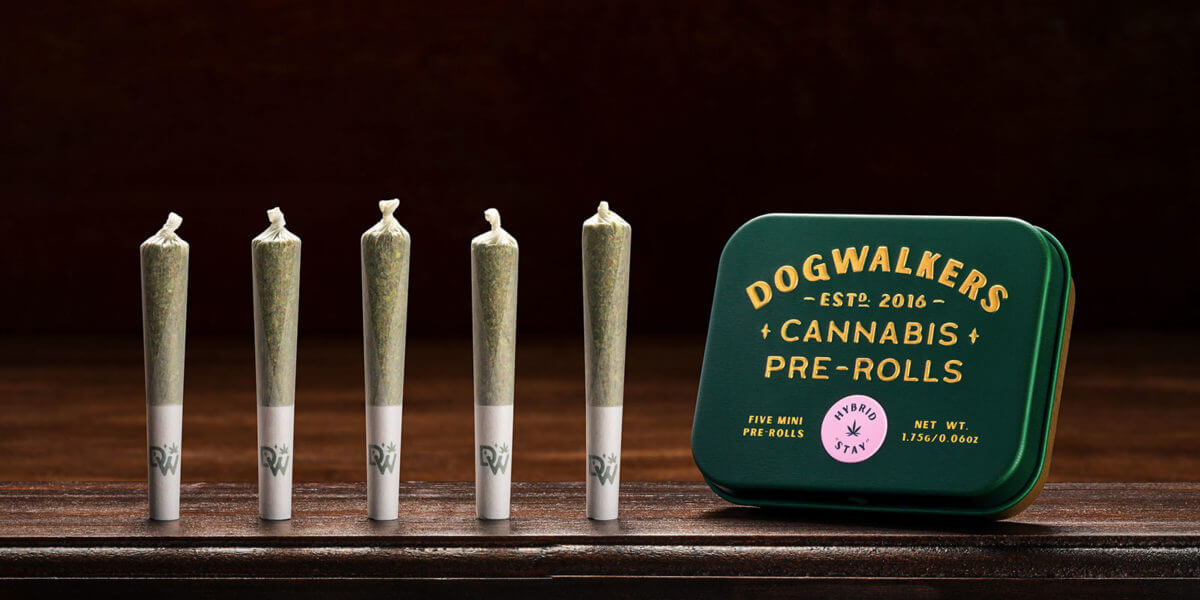 Cultivator: Green Thumb Industries
Pre-Roll: Dog Walkers
Inspired by the simple pleasure of leisurely strolls with their special pup, Bailey, these mini pre-rolls come in a discreet, convenient tin package featuring 1.75 grams of flower across cones. These pre-rolls are an ideal balance of size, potency, convenience, and quality. Pocket-sized and hand packed with premium quality flower, these Dog Walkers have paved the way for miniature pre-roll concepts in the industry, as well as influence other companies to take after the convenient aspect of conveniently small joints.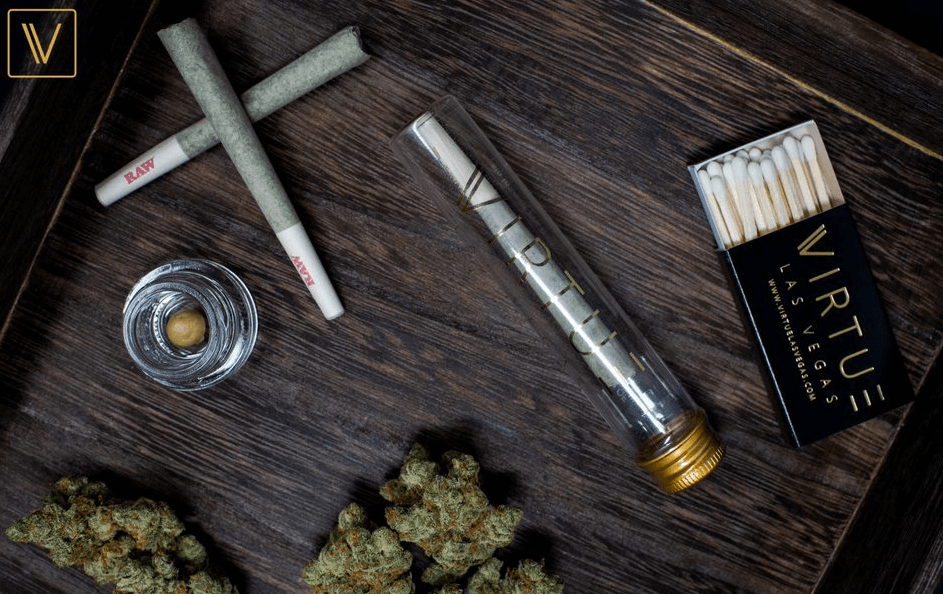 Cultivator: Virtue
Pre-Roll: Rosin Infused
Virtue takes a different approach. They use top-shelf flower and high quality rosin. Each pre-roll is hand-rolled with love, with dedication to producing the very best infused pre-roll possible. Virtue takes their quality very seriously and it is evident as soon as you spark one of their cones.
Each rosin-infused pre-roll is hand packed with three-quarters of a gram of flower and a third gram of rosin. This combination allows a punch-packing high with long relaxing effects.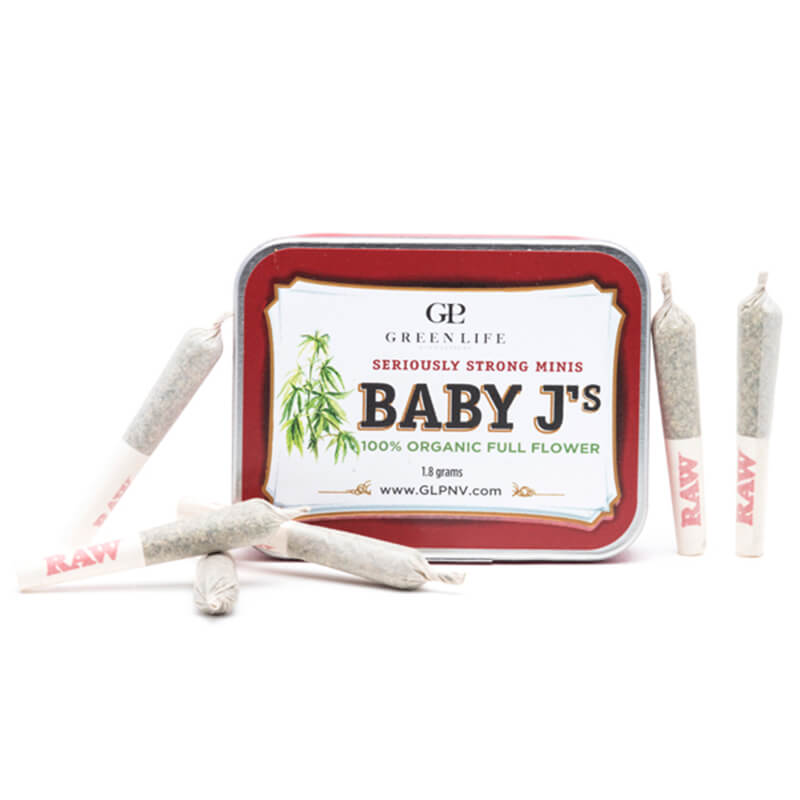 Cultivator: GLP
Pre-Roll: Baby J's (Mini Pre-Rolls)
GLP's Baby J's Vegas Pre-Rolls come in a nifty tin pack that contains six one-third gram pre-rolled joints. These six pre-rolls are various strains including Fire Alien Kush, Pure Sunshine, 9lb Hammer, Strawberry Cough, Purple Haze, and Blue Kush. What's awesome about these minis is how they are strategically rolled and designed for easy, quick use and are the perfect amount for one person looking for a quick smoke, with options for every occasion.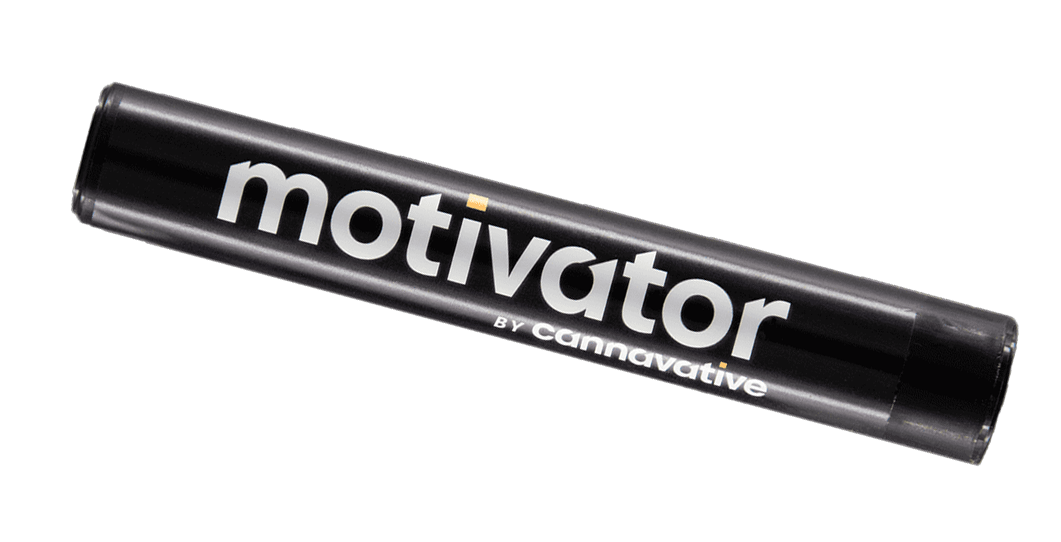 Cultivator: Cannative Group
Pre-Roll: The Motivator - Honeycomb Infused
This delicious combination of flower and terpene-laden honeycomb gives a flavorful blast of terpenes with every hit. The name "The Motivator" is fitting because of the pick-me-up high that it brings. Grown in Reno, Nevada, this potent and heavy-hitting top-shelf pre-roll is sure to lighten your mood, bring quick physical relief and de-stress you before the joint is even finished.These are on the heavier side as far as potency goes, but with options of THC (Indica and Sativa) as well as CBD, there is a Motivator for all types of consumers.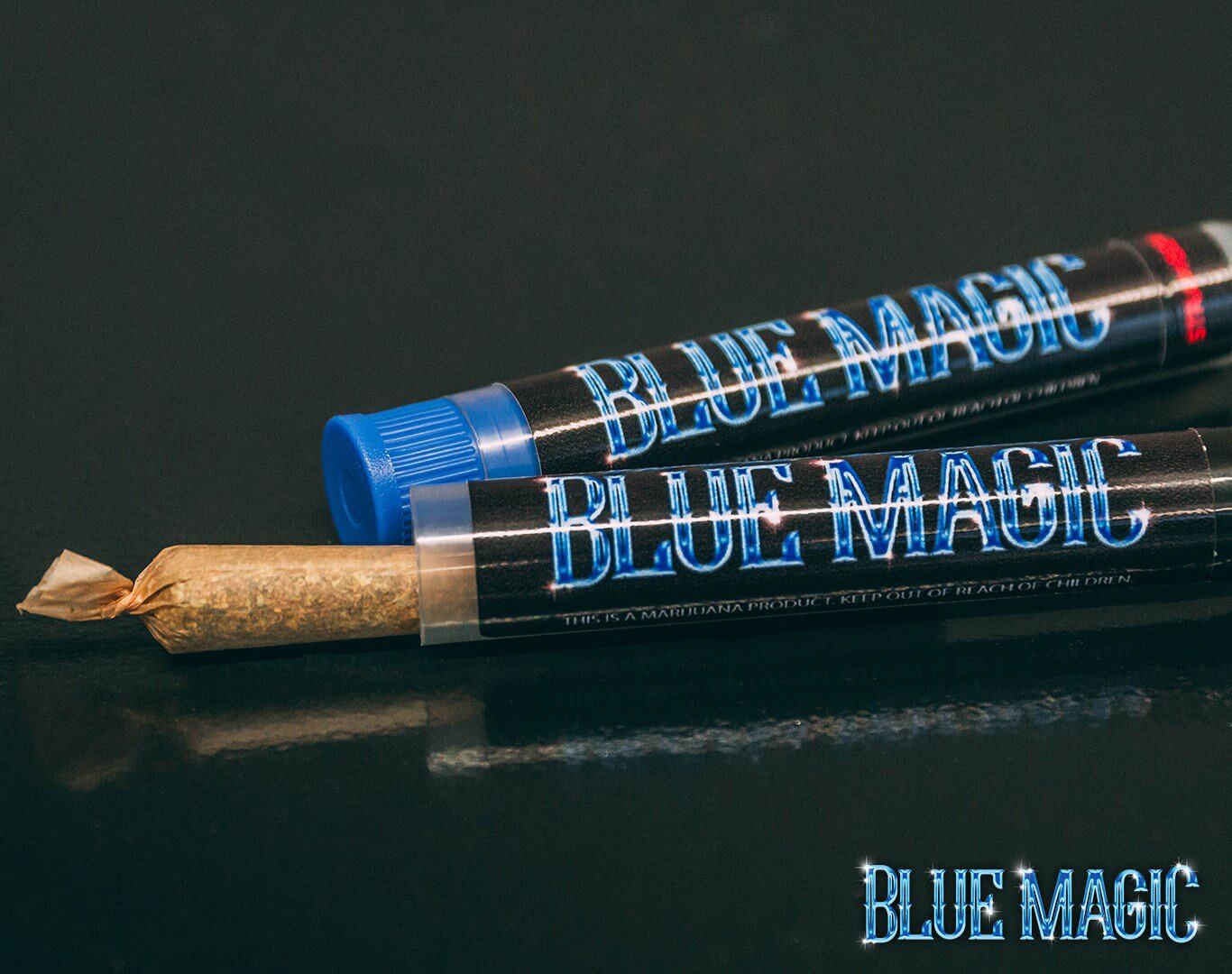 Cultivator: Blue Magic
Pre-Roll: Flavor Infused
With an unconditional guarantee that the quality of their pre-rolls will meet all cannabis consumer standards, these top quality pre-rolls should be on everyone's list to try. With flavors including grape, fruit punch, strawberry, mint, cinnamon, apple, and OG for those who prefer flavorless, there's a taste for every occasion. These hand-made pre-rolls are affordable and pack a potent high, with various strain types and terpene combinations to try until you find your favorite flavor combination.
Regardless if you prefer small or large joints, flavorless or flavor infused, full flower or concentrate infused, Nevada has endless options to meet your needs as a consumer. Although there are many top-tier pre-roll companies in this state, these are just some of the few that I feel bring diversity to the pre-roll industry and show promise for the future of pre-roll popularity and variety in the market.