Best of Northern California Pre-Roll Companies
Posted by Custom Cones USA on Nov 12th 2018
Caliva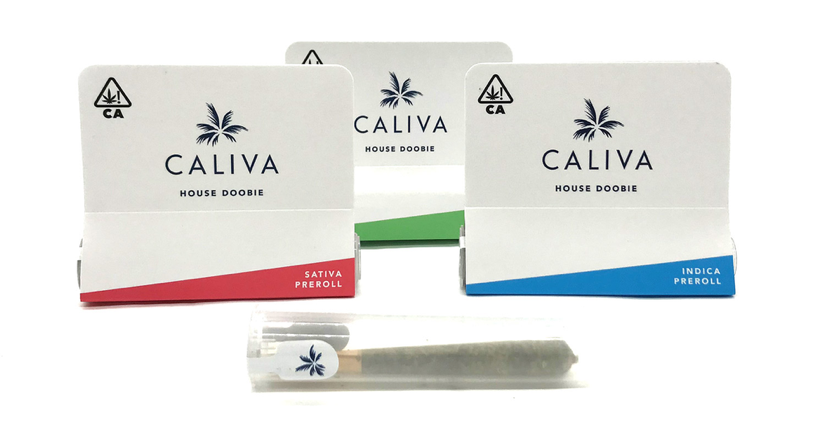 Caliva offers some of the best selling and well-known "House Doobie" pre-rolls on the market. Caliva, meaning, "a feeling or state of energy and contentment, optimism, and enlightenment, rooted in wellbeing", lives up to its name, and then some. After opening the minimalistic, concise packaging, the 0.6 g pre-rolls come inside a clear plastic doob tube, begging to be sparked up. The highs for the various options are pleasant, but not overwhelming with a THC content around 10-13% . If you are looking for something with more gusto, check out Caliva's "Super Session" with flower, hash and kief to enter a whole knew realm of Caliva.
Hepburns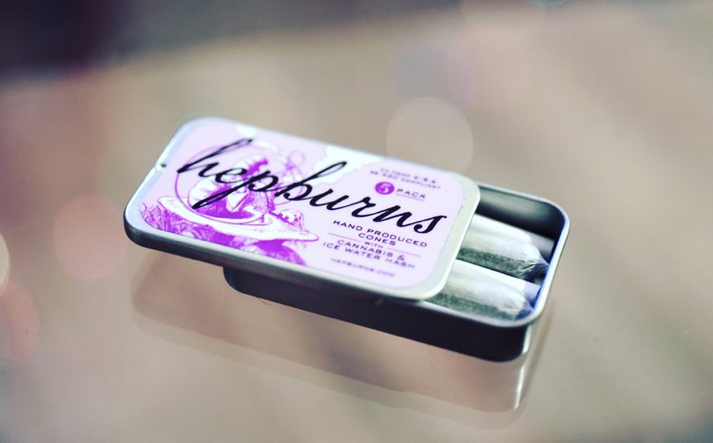 Hepburn's "Ladies Choice Pre-Rolls" are honestly some of best tasting, euphoric joints Berkeley has to provide. The artisan 5 pack of pre-rolls come in a small, Altoid type tin, with an elegant logo and clear product description against a fashionable pink/purple background, inspired by Alice in Wonderland. The tin can be repurposed for other joints, but it is hard to top the ice water hash/flower/hand rolled combination of Hepburn "Ladies Choice Pre-Rolls", in order to guarantee a stay in Wonderland.
Grizzly Creek Farms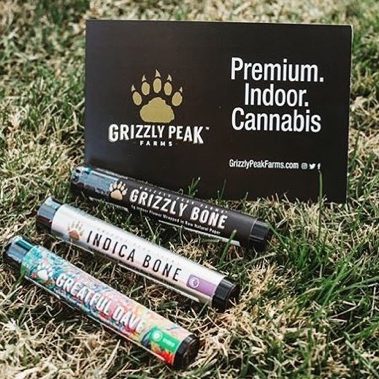 Grizzly Creek Farm's master growers have over 30 combined years of work in the cannabis industry, which is reflected in their flower and pre-rolls. All pre-rolls are made from indoor grown, trichome rich, premium flower that averages around 20% Total THC, and come in simplistic, yet practical doob tubes. The nugs are frosty, dense, and covered with hairy orange pistils. The best part? The Pre-Rolls are made only with the best flower and no trim; the result is a smooth, clean burn that really compliments the cannabis flavor. The earthy OG Kush "Indica Bone" is perfect for relaxation, while the Green Crack "Sativa Bone" yields an uplifting focused high to get you through the day.
Buena Vista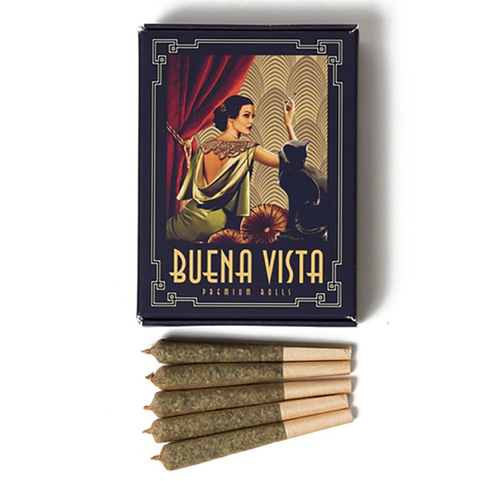 Buena Vista Premium Rolls are unlike anything else on the market in terms of graphic design/packaging. The 5-pack of 0.5g joints appear to be in a chic, classically themed box at an initial glance. However, upon opening the box, you find the joints to be sealed in a plastic Ziploc accompanied by a Boveda humidity pack. Essentially, keeping the humidity pack with the joints, long after the typical post trim cure, helps prolong the natural transition of THCA to THC, giving the consumer an increased "high", so to speak. Additional benefits include flavorful terpenes preservation, and an exceptional, even, and slow burn resulting from adequate moisture control. Buena Vista's hybrid GSC x GG4 has a natural, clean, minty flavor and that not only tasted out of this world, but yielded a beautiful, happy high.
True Humboldt
We would be remised if we did not mention Humboldt County on our list of The Best Northern California Pre-Rolls. True Humboldt represents some of Humboldt County's OG growers, consisting of over 200 farmers with ties to the Emerald Triangle. The sleek, modern packaging contains 1/8 g of flower divided amongst 5 pre-rolls. The Bay Area's own Gelato pre-rolls taste sweet, fruity, and can pack a punch. If CBD is more your style, then True Humboldt's Trident at 8:10 THC:CBD can provide the mellow, stress free body high you desire.
Custom Cones USA can help get you custom pre rolled cones or develop a totally custom cone to fit perfectly fit your pre-roll packaging. To complete your look, we can help you create custom pre rolled cones with your brand/logo to make you stand apart from the competition . We are your pre-roll experts!
Looking for something available now, check out our pre rolled cone shop!