Wholesale Hemp Cones and Blunt Cones - BRAND NEW - from Custom Cones USA
Posted by Custom Cones USA on May 13th 2018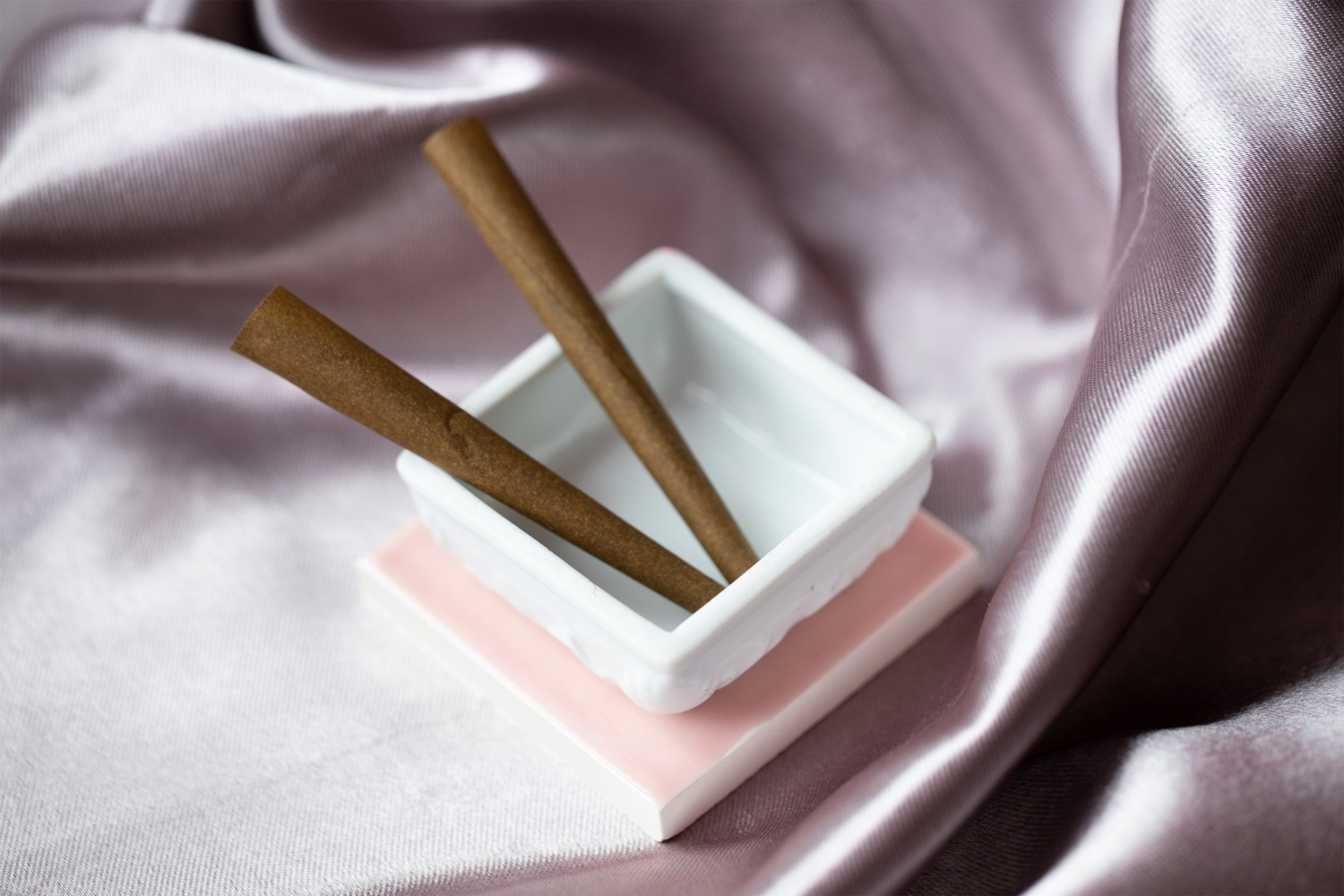 Custom Cones USA is proud to announce a brand new product launch. We are now wholesaling Hemp Cones for pre-roll production. We are the first in the world to offer hemp wrap pre-roll cones, also known as blunt cones, for dispensaries, processors and growers pre-roll production. Be one of the first to offer a totally new smoking experience!
What is a Hemp Cone?
A pre-rolled hemp cone, or blunt cone, is made from a hemp wrap. Hemp wraps are not hemp rolling papers. Wraps are thicker and have a fuller flavor compared to a rolling paper. They also generally have a slower burn due to being thicker. They are natural alternatives to tobacco blunt wraps and provides a better taste to pre-rolls due to being the same plant.
Why Hemp Cones?
Why should you offer Hemp Pre-Rolled Joints? There are 3 key benefits that lead consumers towards Hemp Wraps vs. rolling papers or tobacco wraps.
1. Slower Burn
As hemp wraps are slightly thicker and heavier, they have a much slower burn compared with rolling papers. These makes hemp cones a great product for sharing with multiple people. The slow-burn gives everyone a chance to enjoy the flower inside before it gets to close the roach.
2. Better Flavor
Consumers appreciate the full-flavor of a hemp wrap. They enjoy tasting the flavor. Hemp wraps can enhance that flavor due to also being made from the same plant Sativa. Many of the same terpenes and flavonoids exist between the THC variety and fiber producing varieties. Essentially, our blunt hemp cones deliver flower as it was intended: pure. Hemp cone production preserves the terpenes and flavonoids, whereas in rolling papers they are completely destroyed during the manufacturing process.
3. Perceived Health Benefits
Although all smoking is known to be unhealthy, consumers see hemp wraps as a better alternative to tobacco blunt wraps. Mainly, this can be attributed to the lack of nicotine and tobacco's cancer-causing associations.
A great resource on everything about hemp wraps can be found here.
There are two other great benefits of hemp cones which make it an opportunity you can't miss! The first is that tobacco blunt wraps are non-existent in dispensaries as all recreational states have opted to make it illegal to sell both tobacco and marijuana products in a single store. This means a large portion of consumers who are blunt smokers are going to the gas station to purchase their smoking materials, relying on friends or totally passing on the pre-roll option.
The second is that visually, the hemp cone looks totally different from any other pre-roll cone available. It helps your pre-roll stand out from the competition. While everyone else has your typical bleached white or unbleached brown paper, a hemp wrap looks natural and its color pops.
What Makes a Great Pre-Rolled Hemp Cone?
A great pre-rolled hemp cone delivers on all the benefits listed above. Mainly it has to have a full flavor, it has to have a good burn, and it has to look visually appealing. When making our Hemp Blunt Cone, we knew we had to start with the highest quality hemp wrap possible. We had to create a completely custom hemp wrap in order to get the perfect balance of taste, burn, and visual appeal. Many hemp wrap producers dye their wraps bright green which totally destroys the natural flavor and color of the hemp. Or they use chemicals and cut corners to reduce costs as much as possible. We do not dye our wraps ever. We don't cut corners ever. Our passion is creating fantastic product that we are proud to stand by. We have developed the best smoking, best tasting, and most beautiful hemp cone available. We say this with great confidence as it took over a hundred consumer trials and endless product development to attain this level of quality.
What Do I Need to Know About Hemp Cones?
Hemp Cones are moisture-sensitive due to being more 'alive' compared to rolling papers. Rolling papers are entirely made out of fibers whereas Hemp Cones contain non-fibrous plant material. Plant material will dry out and become brittle if left out in the sun. We ship all our Hemp Cones in mylar bags to prevent any drying out during transportation. They should be stored in these bags while not in use and kept away from direct sunlight. The cones should be treated just like your flower because it is the same plant! If you have any other questions about blunt cones, please contact us!