Top Five CBD Pre-Rolls of 2019
Posted by Custom Cones USA on May 30th 2019
Whether you are smoking socially or solo, a pre-roll is one of the most preferred ways to consume cannabis. Most consumers are aware of THC dominant pre-rolls, but CBD pre-rolls are starting to take the cannabis industry by storm. CBD pre-rolls are simply pre-rolled joints with CBD flower, rather than strains that contain THC. The popularity in these pre-rolls rise daily because CBD tincture, vapes, edibles and capsules have similar benefits to smoking CBD flower in a pre-roll. Although all forms of CBD consumption relate similarly, flower has a significantly faster activation time for relieving effects, including inflammation, anxiety and chronic pain.
I've researched some of the top pure CBD pre-roll companies in the nation and have compiled a list of the top five CBD pre-rolls available today. What a lot of people don't know is that you can go online and legally purchase CBD products and flower, including pre-rolls. With access like this, I feel we all need to know the options and benefits of getting our hands on some prime CBD pre-rolled joints.
In no particular order, here are my top five pioneers of this monumental movement.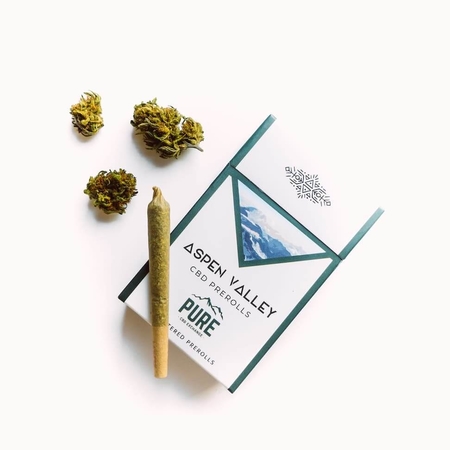 Pure CBD Exchange
Pack Quantity: 12
With over five different strain options available, Pure CBD Exchange of Aspen Valley Hemp Company offers a plethora of ways to feel instant relief. Their buds test between 15-21% CBD. The packaging can be misconceived as a cigarette box with a super sleek design. These joints offer the cleanest type of flower available and come in all natural hemp pre-rolled cones. The combination of the hemp pre-rolled cone with CBD flower gives consumers a smooth, compatible smoking experience.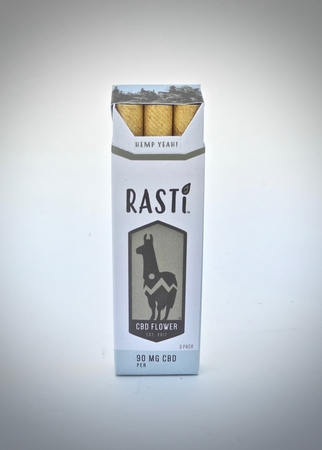 Rasti
Pack Quantity: 3 or 10
I really enjoy Rasti for offering a different spectrum of flavors with their pre-rolled joints. The 100% organic original blend CBD is formulated to be a smooth and mild flavor smoke. Their pre-rolls are very consistent with their high grade CBD hemp flower wrapped that is carefully selected, hand harvested, slow-cured and trimmed to perfections. It's wrapped up in unbleached paper with biodegradable filters. "Never harsh, always smooth!" is what they take pride in.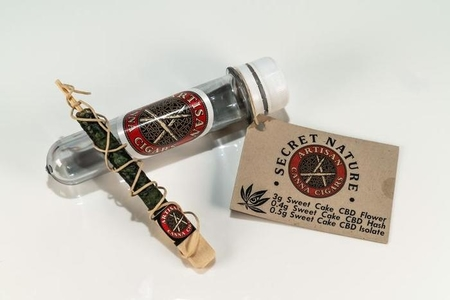 Secret Nature Artisan CBD
Single Pre-Roll
For those who want to try the most unique CBD smoking experience on the market, I highly recommend Secret Nature and Artisan Canna Cigars. These beauties contain 3 grams of organic CBD hemp flower buds, 0.4 grams of CBD hash and 0.5 grams of CBD isolate. They are hand rolled in organic cannabis leaves – which also have been infused in real cannabis terpenes – and finished with a wooden mouthpiece. This is what I'd call, hands down, the ultimate experience in CBD. These Cannagar style pre-rolls have limited availability, whereas hemp blunt cones are a very similar natural smoking method and they're processed quicker. Yet, the hemp blunt wrap cones are still complimentary in flavor to the contents of the cone. These are a hand made product so you would need to order up to six weeks in advance but it is worth it. Once sparked, this pre-roll cone burns longer than an hour. They come in a fancy glass tube and a cork seal.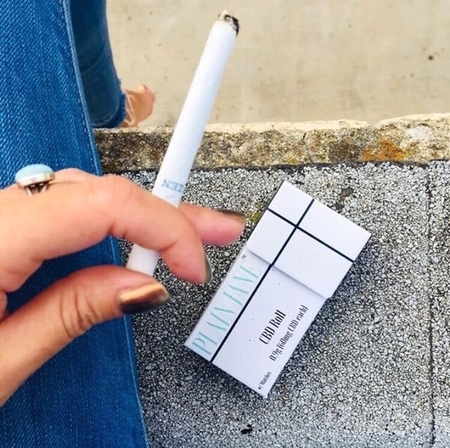 Plain Jane
Pack Quantity: 2 or 10
Plain Jane caters to the cigarette style pre-roll with the filtered cigarette rice paper. Not only do the packs of the pre-rolled CBD joints come in a cigarette box, but they also are in the shape of a standard cigarette. This is the most discrete style smoke on the market. Their hemp presents a calming experience and vogue to provide the peace you need whether anxious, needing a break or ready for sleep. Their pre-rolls have no additives and contain 100% hemp plant.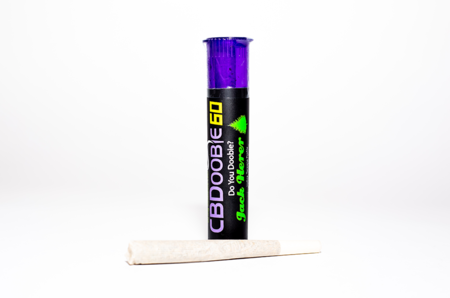 CBDoobie
Pack Quantity: 1
This Florida-native company has been dishing out top quality CBD pre-rolls since 2016. Their original strain is Jack Herer, but shortly after establishing the brand, they also introduced OG Kush and Lemon Haze. These pre-rolls come in traditional pre-rolled cones and present the standard joint appearance, including the plastic doob tube that they come in. The owners pride themselves on offering a delivery of Cannibidiol to the consumer in a fast, efficient and organic way.