Top 5 Pre-Roll Packaging Ideas
Posted by Custom Cones USA on May 25th 2018
Packaging your Pre-Roll
Making your packaging engaging and eye-catching is crucial to differentiating your pre-roll on the dispensary shelf. If you are looking to create a stand out brand in the industry, you may want to see what you are up against and how you can make your packaging unique.
In this post we have put together some great packaging designs from notable pre-roll brands in the industry.
Our list includes, in no specific ranking:
Gabriel

Saints Joints

Fortune Pre-Rolls

Royal Reserve Pre-Roll

Naked Cone
Gabriel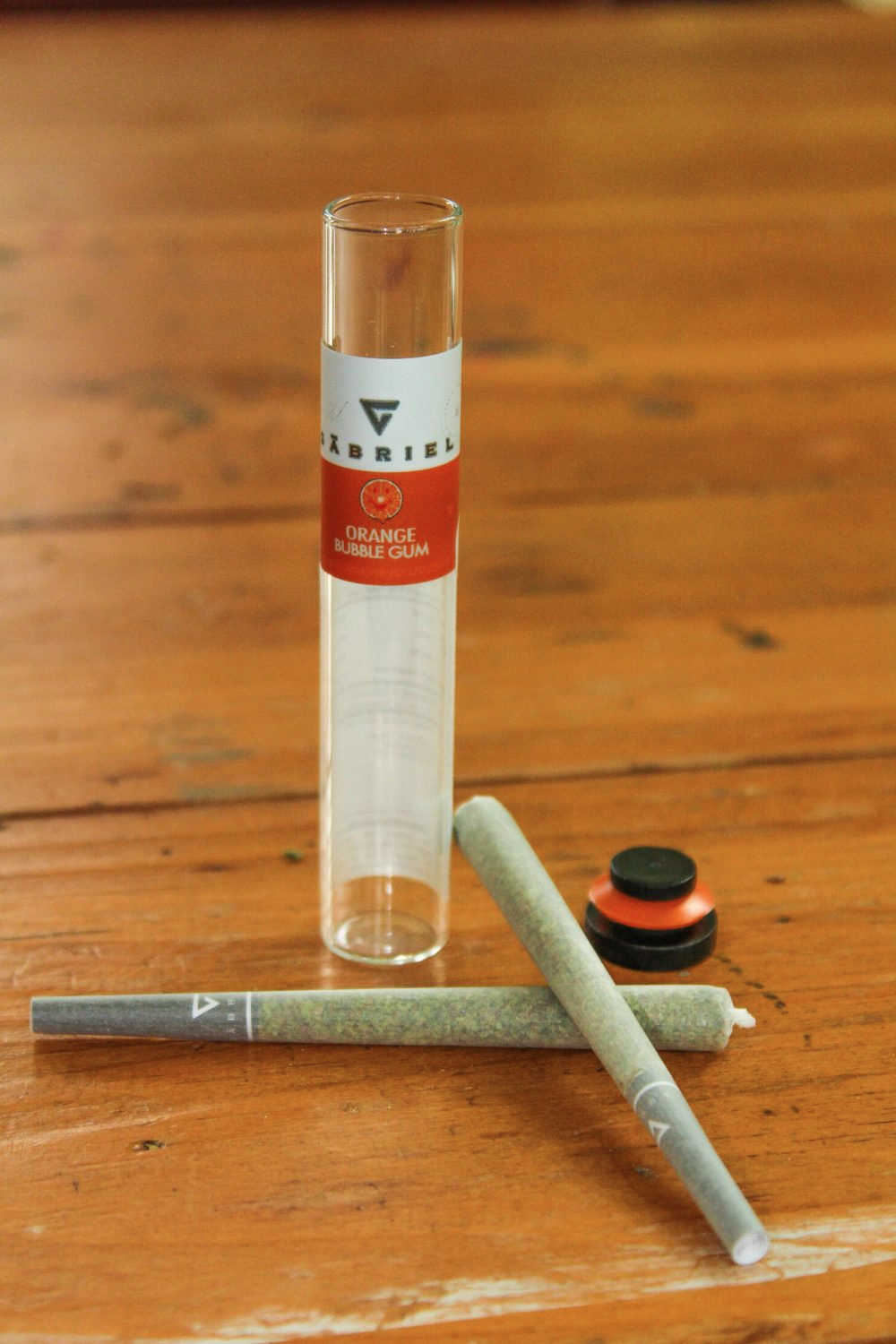 First up is Gabriel which went with the premium handblown glass tube with a flat bottom. The lid is made from bamboo and combined with a orange silicone ring. The orange ring matches with the label creating a nice visual synergy. These color accents are used to differentiate strains and help to create an eye-catching in-store display. The packaging is completed with a custom cone, the grey color tip with white triangle logo balance out the strong orange accents.
Saints Joints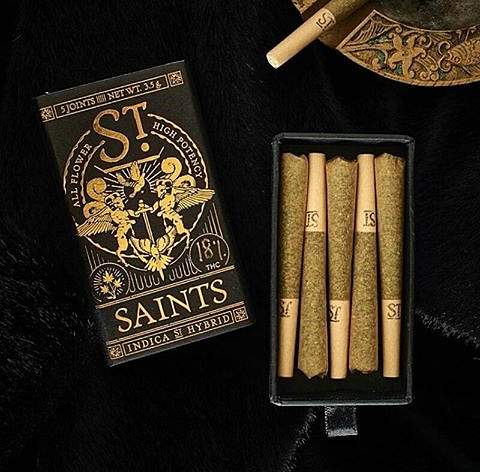 Saints Joints went for the luxurious black and gold theme with biblical styling. The dramatic gold foil on the box add to the luxury, almost sacred feel of their joints. Their packaging is finished off with custom printed tips using a serif font to complete their biblical style.
Fortune Pre-Rolls
Fortune Pre-Rolls went for a similar box and gold foil style as Saints but with a twist. Every box of their pre-rolls come with a gold joint, playing into their strike your fortune tagline. Of course we think their packaging could of been complete with custom cones, perhaps with a fortune on every cone. The modern day fortune cookie!
Royal Reserve Pre-Roll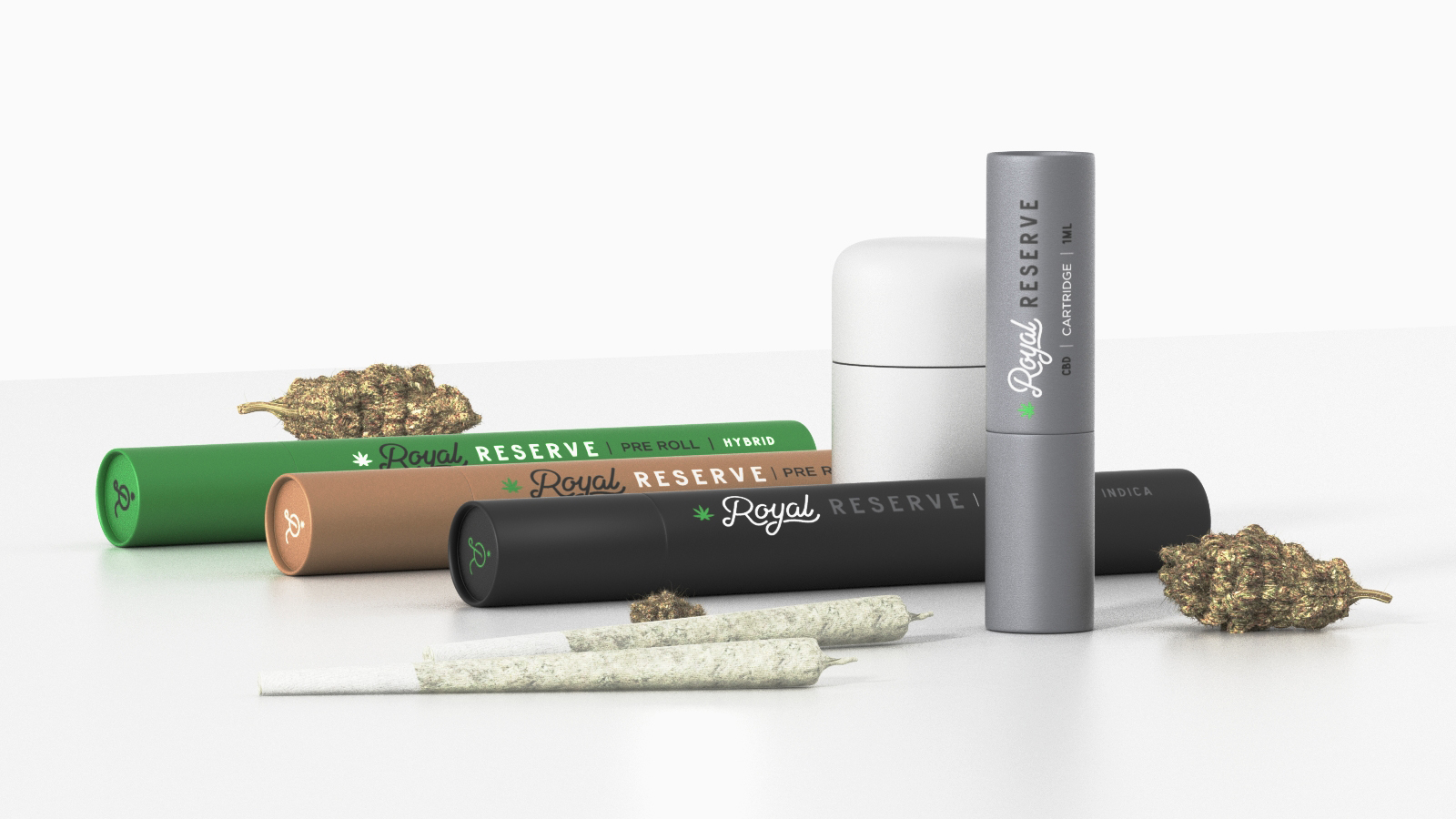 Royal Reserve went away from the box and glass tube, instead choosing a paper tube. The paper tube has a premium and natural feel. The simple packaging emphasizes the cleanliness of their high-quality product.
Naked Cone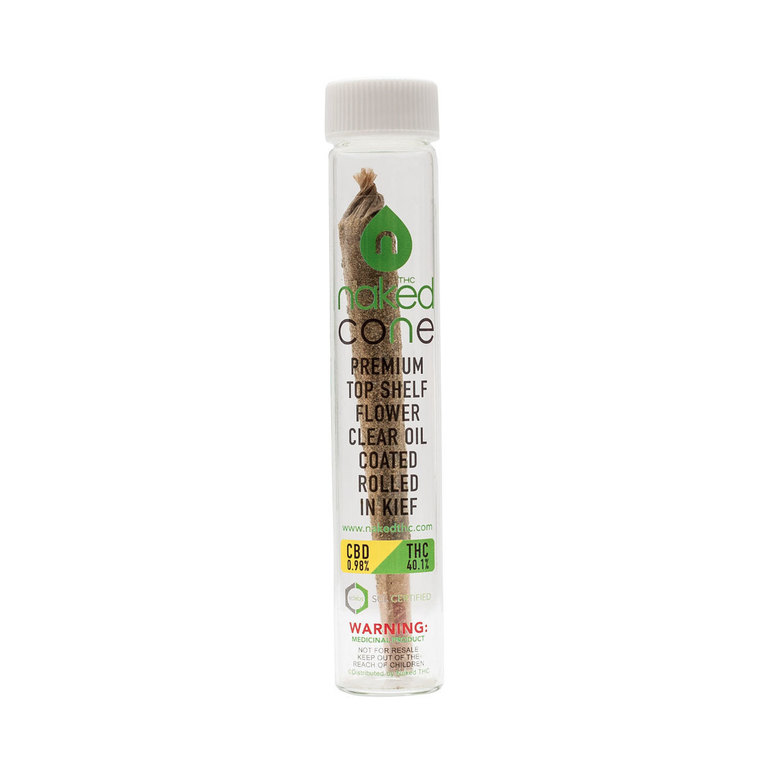 Naked Cone has a similar feel as Royal Reserve's packaging but achieved in a more modern format. The minimal labelling allows the customer to see the joint clearly coated and rolled in kief.
Looking for custom pre rolled cones to go with your packaging. Request a quote from us today!
Already have your packaging and need to buy pre rolled cones right now? We got you covered.