Pre-Roll Material Guide
Posted by Custom Cones USA on Jan 2nd 2020
When starting a pre-roll brand, one of the first decisions a company needs to make is what material will house their cannabis. While it may seem like a simple process, it's important to understand the different types that are offered, and how they can enhance your brand. Here's a guide to all of the materials that we offer, and how they can help you have a commercially successful pre-roll line.
Refined White Paper
Unrefined Brown Paper
100% Certified Organic Hemp Paper
Hemp Wrap Blunts
Palm-Leaf Blunts
Refined White Paper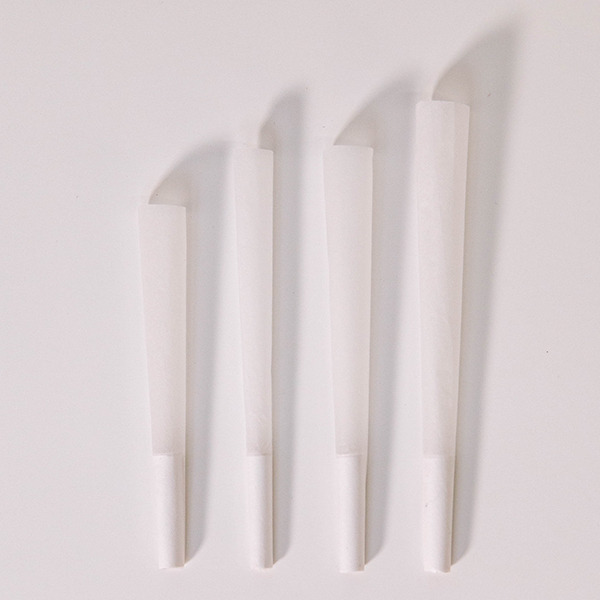 The refined white paper is a classic choice that is easily applied to professional, clean brands. Our refined white pre-rolled cones are the best choice for those that are looking for their colors to really pop through the paper. With their smooth, even burn, these cones are sure to wow your customers with their quality. While some in the industry still refer to these papers as "bleached" white, it is important to understand that bleach is not used in the process of modern pulp bleaching.
Unrefined Brown Paper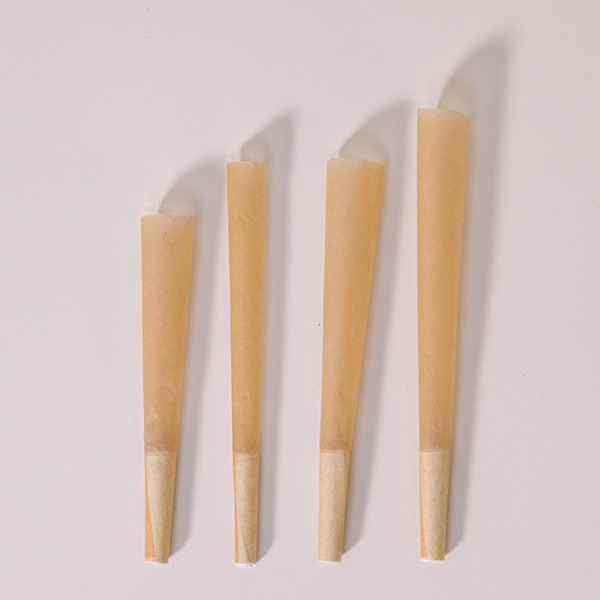 Unrefined brown paper has a much darker, almost opaque effect upon pre-rolls. This can mask the contents of pre-rolls better than the white paper, while also giving them a more natural feel. The only downside to these high-quality pre-rolled cones is that they can slightly mute your custom branding on the filter. Using high-contrast designs can help to offset this and allow for your branding to shine through.
100% Certified Organic Hemp Paper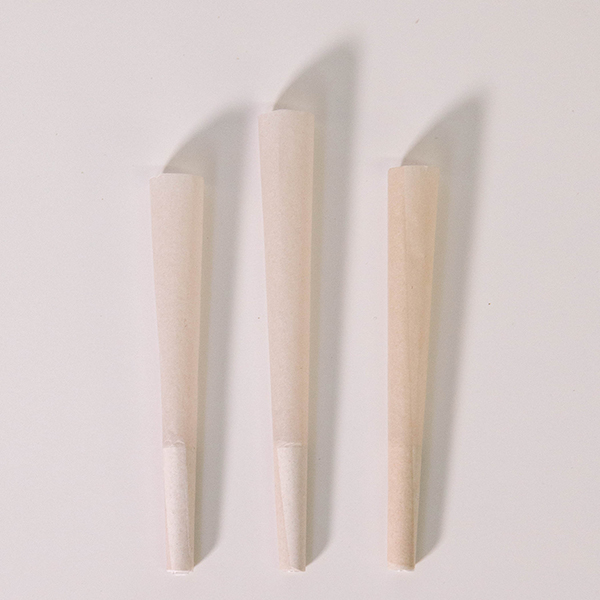 Our hemp paper can truly help you stand out in a market crowded with sustainably-themed brands. While other companies charge more for their certified cones, our 100% organic hemp pre-rolled cones are at the same price point as our other standard papers. Their color lends itself nicely to natural branding, with a soft, creamy look sure to push one's branding to the next level.
Hemp Wrap Blunts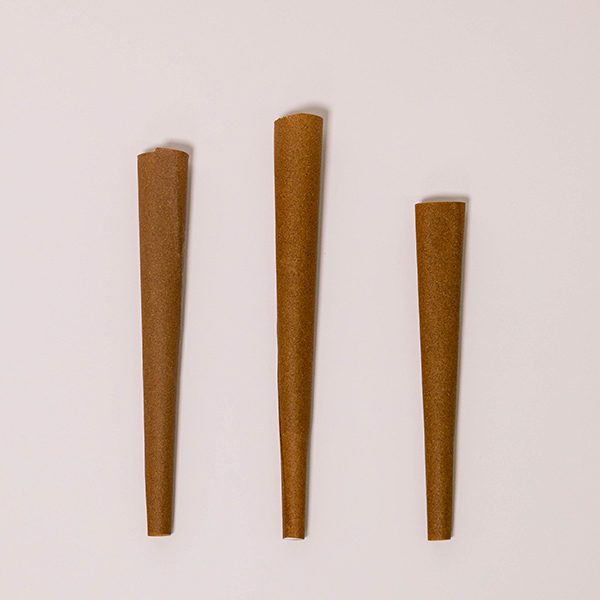 Hemp Wrap is currently taking the industry by storm. The thick, natural feel is perfect for those looking to infiltrate the blunt market. Our hemp wrap blunt cones are made from pure hemp, not tobacco or tea leaves and have a smooth, slow burn. The lack of tobacco allows for them to be sold in dispensaries, a huge benefit for both consumers and businesses. Unfortunately, custom branded filters do not show through the material, however we offer external wraps and cigar-style bands for those looking to have their branding pop. Check out our buyers guide for more in-depth information.
Palm Leaf Blunts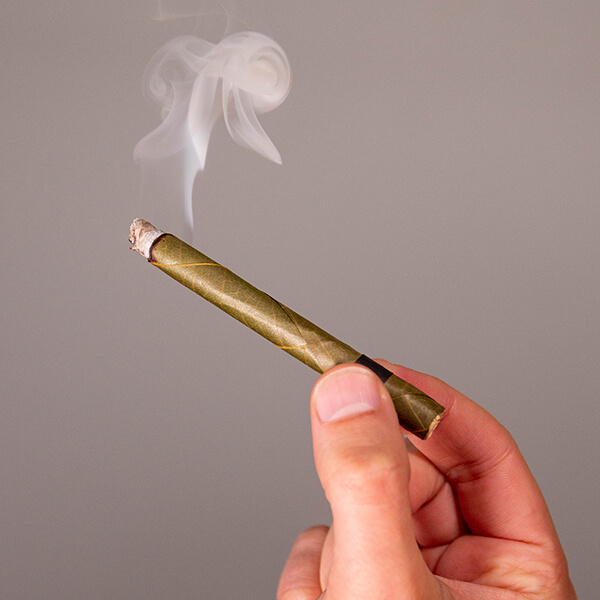 Our newest product offering is our palm leaf blunts. These tubes are created naturally with a drying process and have the band at the bottom for both added rigidity and aesthetic. Coupled with a corn-husk filter, these tubes are a must for brands looking to fill the high-end sustainable market.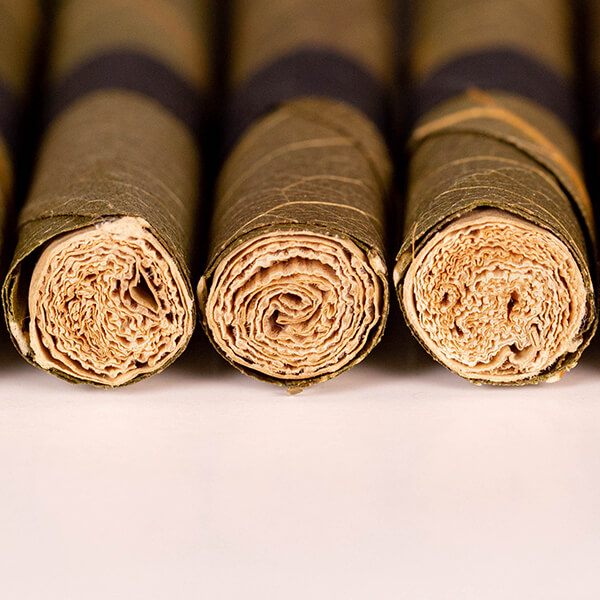 Currently, there are two types: Cordia and Tendu. Both types have high-quality, clean burns and allow for one's brand to shine through the custom band at the bottom.
We're constantly researching new and innovative material options to help your pre-rolls stand out in a constantly evolving market. Check back in the future to see what exciting options we have in store!