How to Design a Custom Branded Pre-Roll Filter Tip
Posted by Custom Cones USA on May 3rd 2019
Updated: Nov. 13, 2019 12:09 pm
Custom pre-rolled cones are a great way for you to enhance your branding – after all, as soon as your customer takes their joint out of your beautiful packaging the branding is lost unless you've got custom pre-rolled cones. Branded tips are a great way to ensure your brand remains visible on social media and life-style photos compared to plain pre-rolled cones.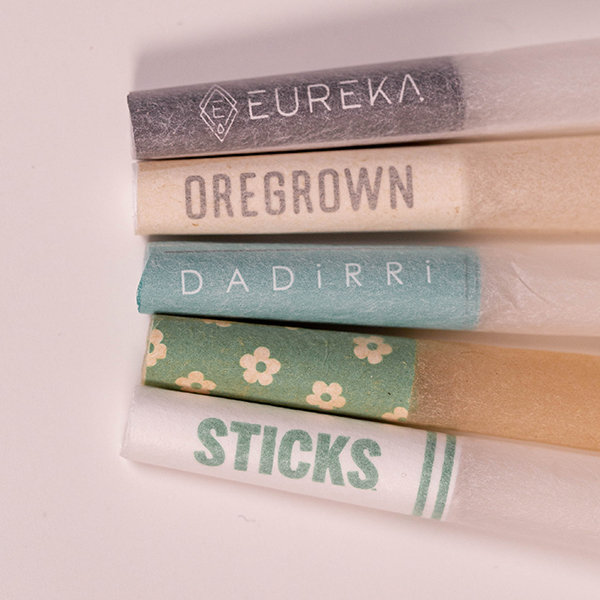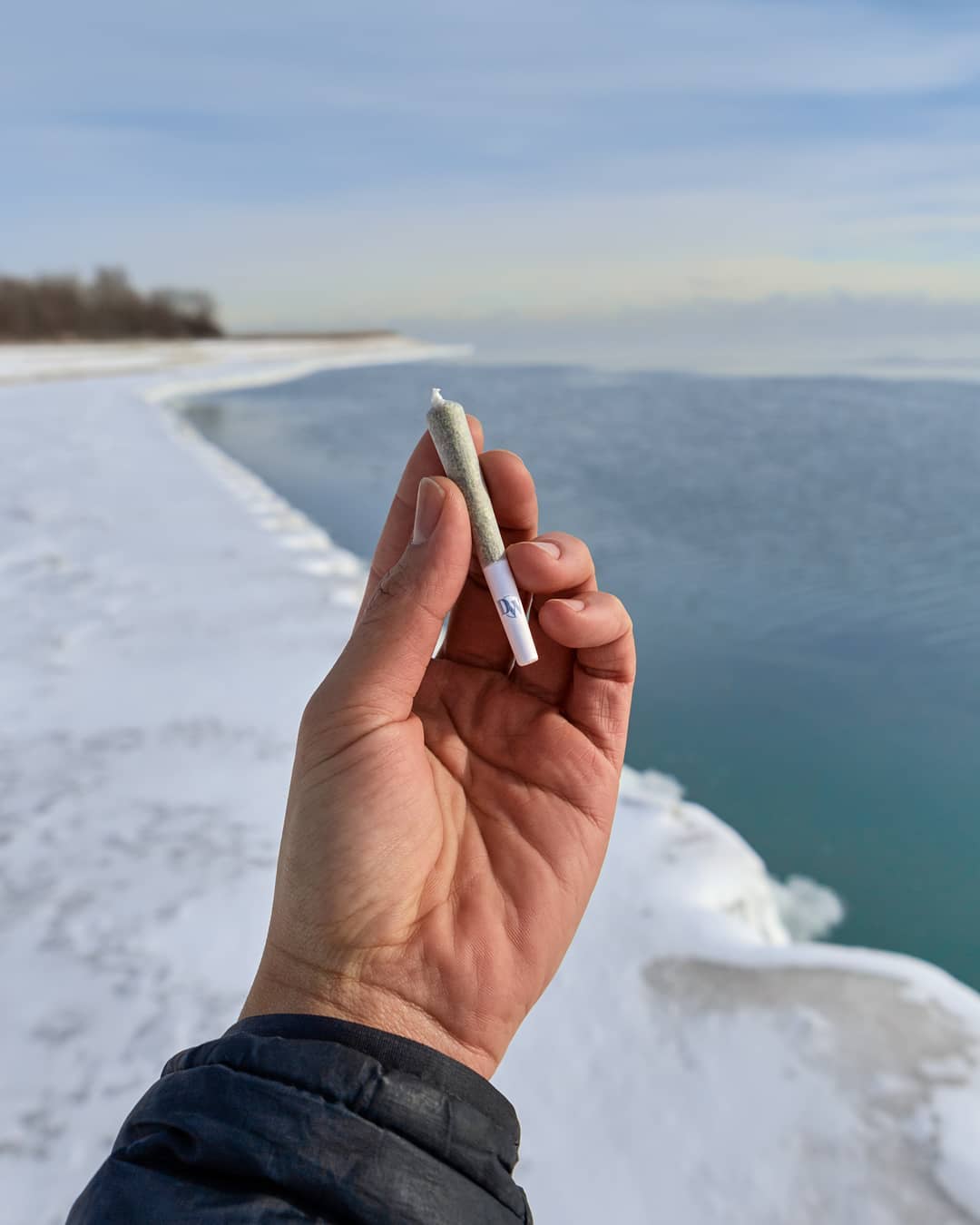 When it comes to designing a pre-rolled cone, there are two major variables you need to consider before you start designing: the rolling paper and filter size. Different rolling papers have different transparencies, which effects how visible your logo will be on the pre-rolled cone. White paper types typically have the best transparencies compared to "unbleached," brown papers. When it comes to brown rolling papers, the two main types are either flax or hemp. Typically flax papers are more transparent than hemp papers, so if you want custom branded pre rolled cones and an unrefined paper type, the brown flax is your best bet.
Paper type is not only important when considering the transparency of your pre-rolled cones, but also how you want your brand to be perceived. If your branding is all about organic, earthy, and natural qualities – the unrefined brown paper types are going to help keep your branding consistent. The white papers, on the other hand, are much cleaner and more minimalist, which is better suited for brands with modern and cleaner branding.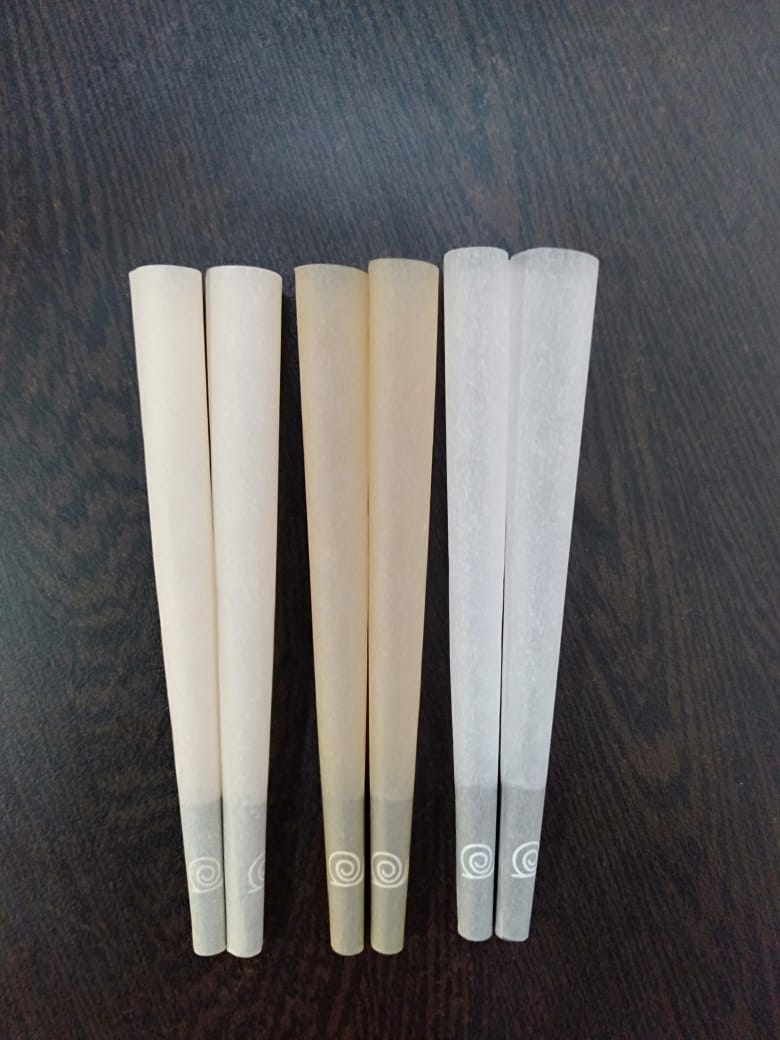 Now that you've decided on a paper type, the next thing to consider is the filter size you want to use. Our standard filter size is 26mm, which is the industry standard, but some customers want a special short or long filter.
The standard 26mm pre-rolled crutch has plenty of area for branding, but shorter filters may work better for mini pre rolls and large filter tips can have a variety of unique uses. Below is a die-line for our standard 26mm filter tip.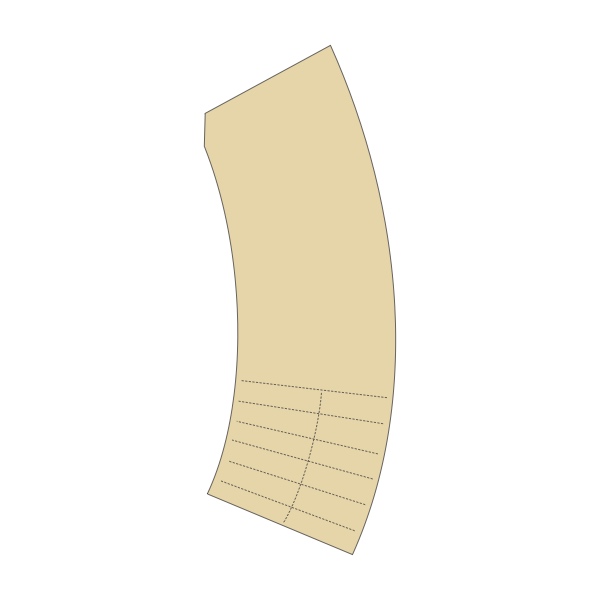 You can get as creative as you want with your custom branded pre rolled cones! We only use the finest, food-grade inks and 4-color printing is always included free on all custom orders. There are three main styles of branding we've seen on custom branded pre-rolled cone.
The most popular style of pre roll branding is of course the classic logo/work mark. You can't go wrong by keeping it simple and clean. If you have both a logo icon and a word mark, it is very popular to have your icon on one side and your word mark on the other side. If your word mark and logo is one design, companies typically just print it on both sides of the crutch, so it's always visible.
You then need to take it a step further and think about where you want to place your logo. The two most popular positions are on the top of the filter tip or right in the middle. If your logo is large and long, placing it in the middle is usually the best. If you have a small, more square logo, positioning it at the top could look really nice.
Another popular and creative way you can brand your pre-rolls is by creating multi-strain packs. For example, take an indica, sativa, and hybrid and combine them into a special variety pack of pre-rolls. Custom brand each tip with your logo, a unique color, and strain name. You can get really creative with this option! We've seen brands use "moods" or verbs to describe their pre-rolls, rather than the strain name.
The last major way you can brand your pre rolled cones is with pattern or image. Patterns are super dope looking on pre-rolls, because no matter which way the joint is being smoking or where the persons fingers are, you can always see the design. Using an image is also a super creative way to create a totally unique and eye-catching pre-roll.
At Custom Cones USA, you can even add an external wrapped sticker, instead of printing on the paper crutch. The custom external wrapping is a little more luxurious and really helps your branding pop. You can choose a glossy or matte finish and even add foil stamping! External branding is a must have for pre-rolled blunt cones.