CBD Pre-Roll Spotlight: Amos Lozano of Emjayze Hempgoods
Posted by Custom Cones USA on Sep 27th 2019
When it comes to having a successful pre-roll line, there are many factors to consider. From the quality of your buds (A buds, B buds, trim, shake) and the quality of the paper of your pre-roll cones, to having unique branded packaging, these aspects will ultimately establish the overall success of your line. Leaving your retailers and customers with a genuine impression and offering top tier products is key to standing out in this ever-growing and saturated industry.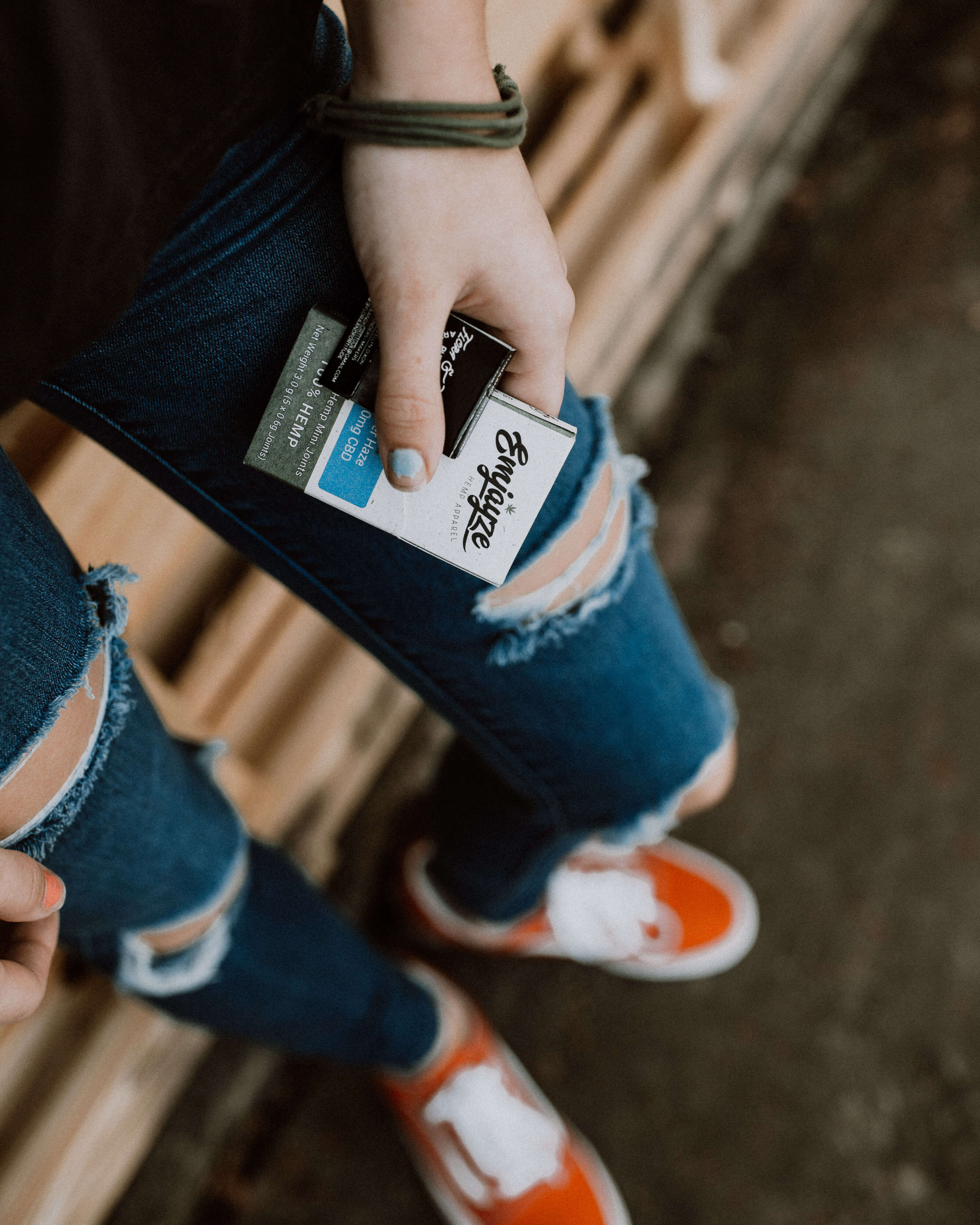 Amos Lozano, owner of Emjayze Hempgoods, specializing in premium boutique-grown hemp flower pre-rolls, CBD cartridges and pure hemp clothing line, is a very knowledgeable and fantastic inspiration in the Texas cannabis community. Based out of San Antonio, Emjayze is a 100% hemp line that revolves around their commitment to their customers, as well as the environment.
"For us, branding is a big part of our business," says Lozano. "We believe that investing time and money into building our brand is what ultimately will help us sustain our business and stay in the cannabis industry for good. We aren't in this for the short term, so with a long term plan building our brand is a crucial part of it."
Emjayze Hempgoods aims to support the American Industrial Hemp Industry, specifically hemp paper, hemp textiles, and hemp plastic industries. Their hemp joints are packaged in hemp cardboard to create and promote sustainability and awareness about hemp's multitude of uses.
Amos originally started off in the industry wanting to do an industrial hemp company for the aspect of the plants and their total purpose beyond smoking. "It's not just about CBD," said Lozano. "We want to educate the consumer that it's not just about CBD and THC, it's about sustainability." Their packaging, apparel, business cards, and more really use as many hemp materials as possible to support the industrial aspects of the plant.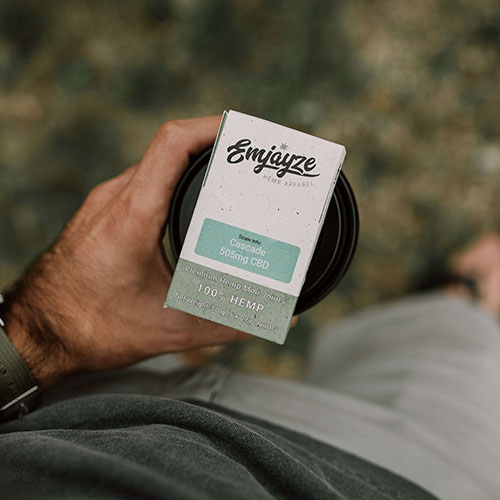 "We use all hemp made packaging for our pre-rolls." Emjayze 5-pack hemp pre-rolls come in a hemp cardboard pack and their king-size single pre-rolls are packaged in hemp plastic tubes.
Establishing a reputable pre-roll line with a strong brand presence is a great way to expand your brand and fanbase. "Since working with Custom Cones USA, we've added a couple new lines of pre-rolls. We expanded into other options including bulk half gram jars for dispensaries to buy bulk. The bulk pre-rolls are in over 60 stores, where they sell our single pre-rolls individually."
After expanding his brand with Custom Cones USA, Lozano has vastly expanded from his initial start at retailing in 7-8 stores and expanded to new locations and is planning to grow to other local locations very soon. They plan to push out of state where CBD is growing and booming, as well as pushing sales into other Texas cities as well. They are looking to get into Austin, Dallas and Houston next, then expand into other local states.
The packaging of Emjayze pre-rolls is a huge addition to their industrial hemp style and branding. "We use all hemp made packaging for our pre-rolls," says Lozano. "Our Emajayze pre-rolls are Infused CBD Distillate and CBD Kief infused 5-pack of half grams in a hemp cardboard pack. Our king size pre-rolls are packaged in hemp plastic tubes." Emjayze Hempgoods pre-rolls and packaging go hand in hand, with Sour Space Candy CBD pre-rolls are the fan favorite and most popular of their variety.
Not only is the hemp packaging unique; every single joint produced by Emjayze Hempgoods is hand twisted. "All of our pre-rolls are hand twisted and fully inspected by our crew. The team I've built is amazing because I've vetted so all cannaseurs. They know what a quality pre-roll looks like and how it should smoke," says Lozano.
They produce every single order, made to order. The care for top quality pre-rolls is eminent as the herbs are only used for production orders and ensures the flower is always as fresh as possible. "When orders get in, we grind it, process it, package and deliver in 1-2 days to our supplier," says Lozano.
Emjayze uses only premium CBD flower, top cut, and the potent strains vary between 14% and 21%, with their average CBD flower ranging around 16-18%.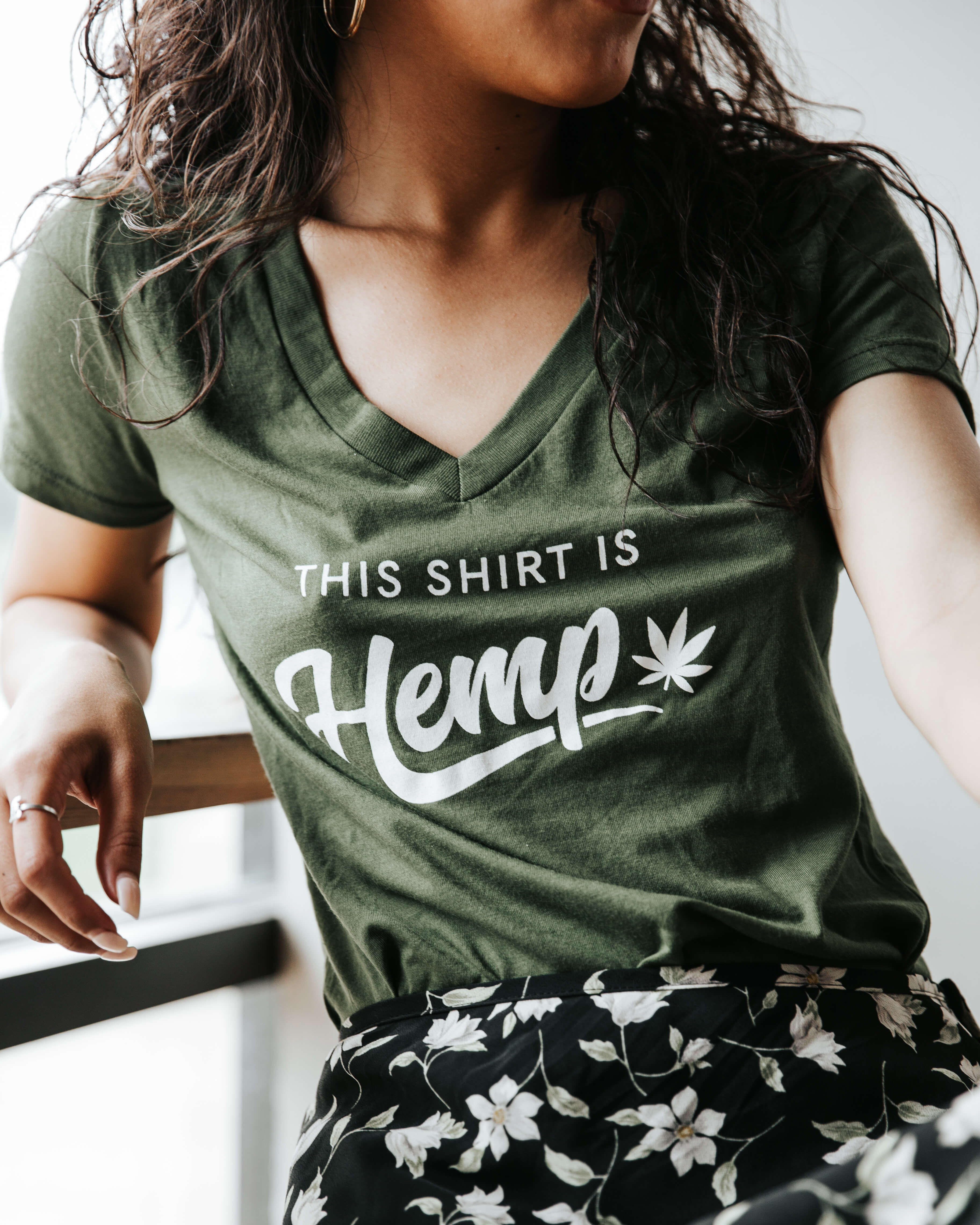 With rising success like this, Amos is continuing to implement all of his goals in the cannabis industry, starting with San Antonio. "San Antonio is exploding," says Lozano, "1 year ago the first ever CBD shop opened and now there's 40 stores. It's such a new exploding industry that it's on the rise, it's just growing and growing."
Ultimately, Lozano's biggest dream of having a retail space built out that will be a unique experience is closer than it has ever been. "We will include a variety of hemp uses and examples of hemp. We'll have a hemp flag with logo on it, hemp paper with different artists work on the paper, hemp shoes, hemp rolling trays, hemp sunglasses, hemp couches and pillows on display. This will allow people to see, touch and learn about hemps new uses."
By emphasizing on the craft, quality and impact of his brand from the beginning of the CBD rise, Amos has sparked more knowledge, interest and awareness of reaping benefits of hemp. Working with Custom Cones USA has allowed Amos to maintain stock of premium ultra-fine French pre-rolled cones, as well as produce consistent and larger scales of top quality CBD pre-rolls. This has led to expanding his brand and leading by example in the Texas region.