Best of Southern California Pre-Roll Companies
Posted by Custom Cones USA on Dec 28th 2018
Lowell Smokes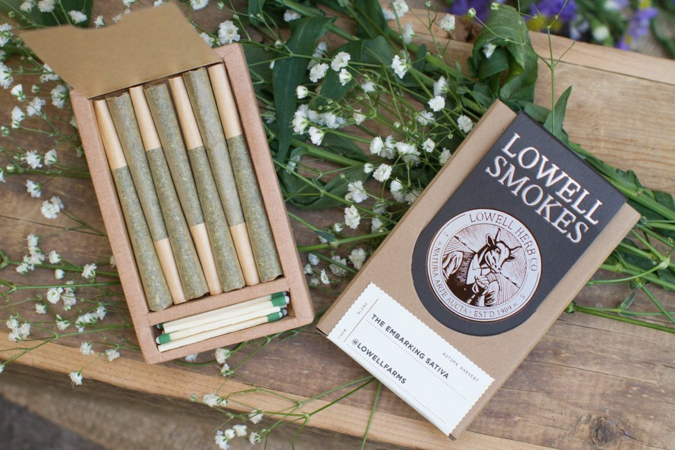 Lowell Smoke's packaging design is, to put it bluntly, superb. The 1/8 and 1/4 oz. options are divided between 7 and 14 pre-rolls, respectively, that are alternately packed tightly into a sturdy, naturally sourced box. Plus, have you ever forgotten about a lighter? Or lost it during a long session? Well, Lowell's Smokes thought of you and added matches, along with a strike pad. On top of the pre-roll organization, the labeling itself contains everything you need to know in a clear, concise manner. Depending on the high you desire, Lowell Smoke's clearly states the strains, and quantities, that went into each well thought Sativa, Hybrid, or Indica pre-roll blends. Oh, and if all of that wasn't enough, the pre-rolls all contain organic, pesticide free, 22-25% THC flower that will put you up in the cloud. The sensation of opening a present parallels the opening of Lowell Smokes pre-rolls.
Island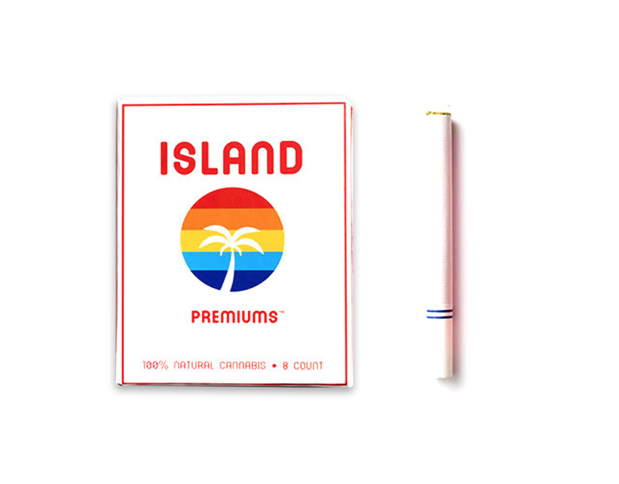 Island keeps things simple, vibrant, old school, and Miami Vice-esque with their "Island Premiums" pre-rolls. The logo catches your eye, but is rather simplistic at the end of the day, much like the idea behind the cigarette style pre-roll. However, unlike a cigarette carton that opens from the top, Island Premiums fold open, revealing 6 pre-rolls, wrapped in plastic, weighing in at 4.5 g total. The pre-rolls themselves do not contain a typical joint crutch, but rather a "biodegradable filter" inside a hemp tube. Island is arguably the most refreshing of those attempting to replicate cigarettes, both in terms of design and execution. Island produces THC and CBD varieties, as well as "Mini's" for that quick sesh.
Prism Farm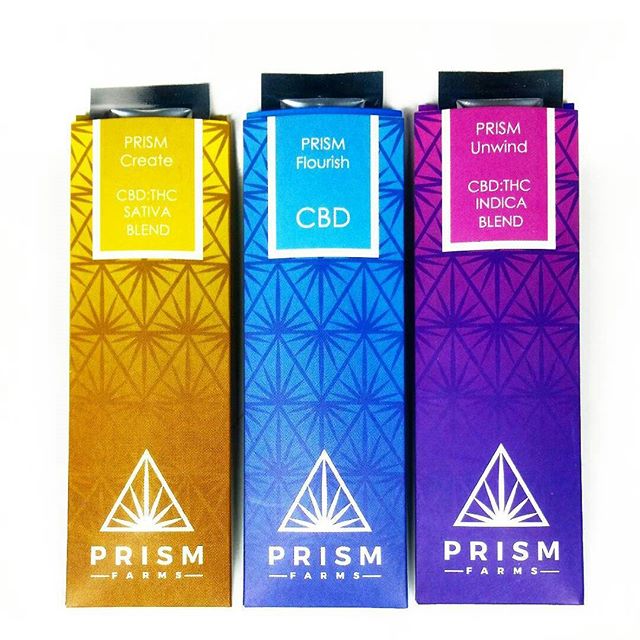 Prism takes a different approach to cannabis than the typical pre-roll company, with more of a focus on CBD content and mellow high, compared to the majority of companies typically focused on THC content. Prism offers 5 different blends of 1-gram pre-rolls that are tailored for a specific desired outcome so that the consumer knows what to expect before smoking. While to experienced stoners this may seem trivial, Prism is focusing more on bridging the gap between new or uneducated individuals with the glorious world of cannabinoids. The packaging is simplistic, with basic line designs, with the pre-rolls individually wrapped inside. If you enjoy CBD, or are unfamiliar with the benefits of CBD/cannabis in general, then Prism has you covered.
Nativ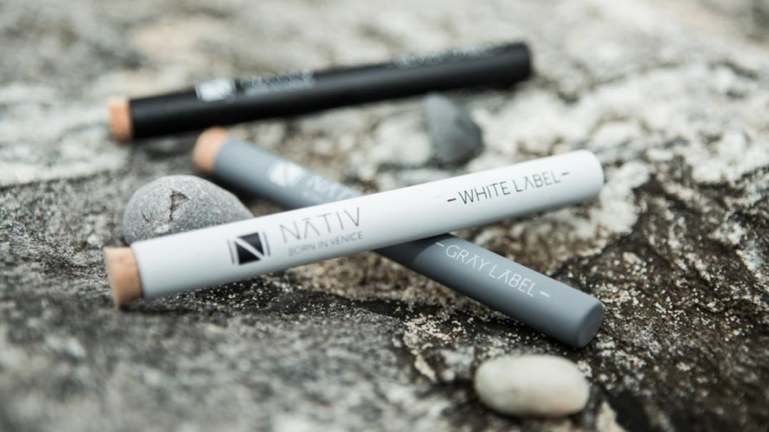 Nativ, based in Venice, CA, is probably best known for their mind numbing bubble hash, but has made a name for themselves in the pre-roll market too. Each batch of ice water hash is uniquely produced and processed, rather than formulas. As certain strains/crops/individual buds will all behave with different degrees of variability, resulting in delicious, artisan bubble hash. If you are a hash fanatic and experienced stoner, the Black Label, with private reserve cannabis and hash, inside a modern, simplistic doob tube with a corked end, is for you. The combination of top shelf flower, combined with some of the best bubble hash, creates one of the danker flavor profiles and slow burning embers that a pre-roll can express. If the Black Label is out of your price range, or if your looking for something with less THC, the Grey Label (regular flower with hash) or White Label (regular flower) pre-rolls look just as appetizing.
Biscotti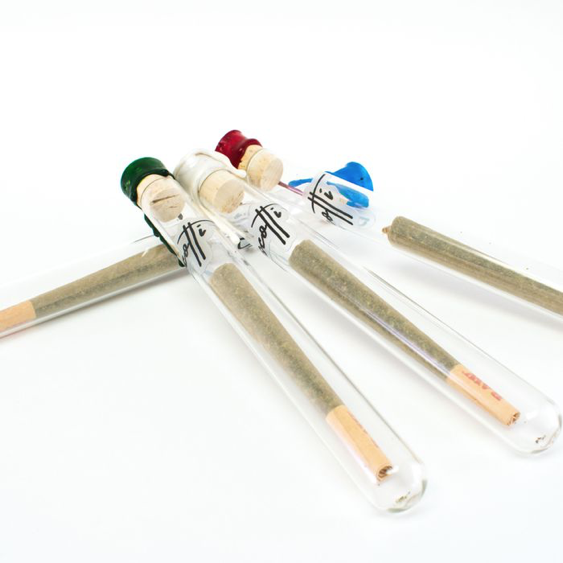 Biscotti's "Singoli Pre-Rolls" come in wax sealed, transparent, cork topped doob tubes that project an aura of elegance and sophistication. Rightfully so, as each individual pre-roll contains 1 g of cannabis, comprised of 9:1 or 8:2 pure flower (no trim) to hash ratios. Biscotti takes pride in being California's first, and only, food grade approved, non-volatile cannabis manufacturer, creating a cleaner, industry leading, full-spectrum premium hash. You can feel the attention to detail and love put into creating this high-end smoking experience. Phantom Cookies x Asian Pear produced a strong, yet balanced high, resulting from the blend of naturally premium cannabis, and arguably some of the purest California hash
Custom Cones USA can help get you custom pre rolled cones or develop a totally custom cone to fit perfectly fit your pre-roll packaging. To complete your look, we can help you create custom pre rolled cones with your brand/logo to make you stand apart from the competition . We are your pre-roll experts!
Looking for something available now, check out our pre rolled cone shop!